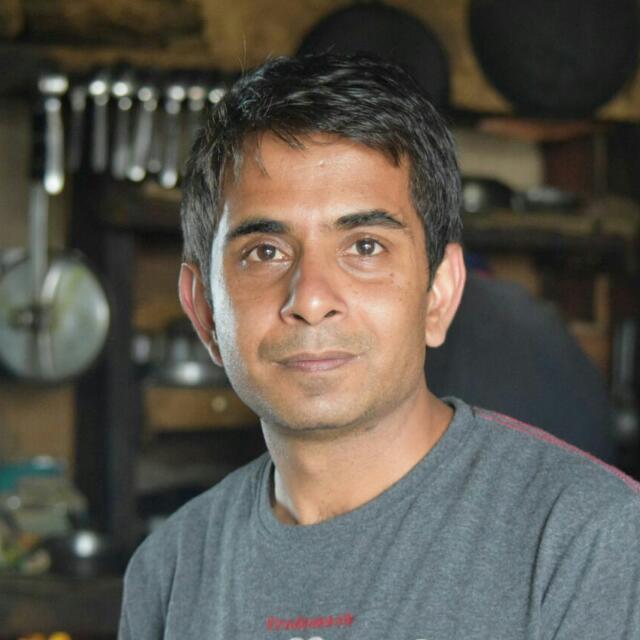 Nakul Kapoor

Nakul is associated with Himalayan Rendezvous since inception. A graduate from Himachal Pradesh University, he is the youngest member of the team. During his studies, Nakul was associated with cultural and adventure club in university, which ignited his passion for the Himalayas. Being a local and a die hard traveller he is responsible for planning and organising the travel itineraries as per our standards and your requirements. He is our main organiser for adventure and leisure tours from the past three years. Nakul has carefully selected services and accommodation in line with our high quality standards. Thus making your rendezvous with Himalayas comfortable and worth cherishing throughout your life.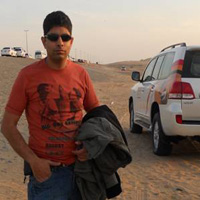 Gagan Kapoor

Gagan has been working in hospitality industry for the last 11 years. After graduating form Institute of Hotel Management, Pusa, New Delhi, his career stretched through well known hotel chains like Marriott, Hilton, City Inn and ITC hotels ltd. in India and England. Based in London he looks after the operations and marketing of Himalayan Rendezvous in Europe and USA.

Himalayan Rendezvous is a dream based on his passion for Himalayas, her beauty and unique culture. The high mountains and serene environment always filled him with resilience to face all the new challenges in his life. Today, Gagan's experience with Himachal is as bright as it was in past in spite of the polluted and populated world elsewhere. It's Gagan's belief and conviction that he should give the same experience to people that will change their lives forever.

The same experience is beautifully described by Dr.Gaston "beware if you venture into Himalayas you might run the risk of becoming a stranger in the common world. Who have been brushed by these places is forever changed; the goals ambition and desire become muted when touched by the immensity and grandeur of great Himalayas. To wander alone in these high mountain places, however briefly, is to become a prey to yearnings that can never be extinguished or denied?"

Gagan is passionate about travelling especially back-packing trips, adventure activities and meeting different people. His association with food and restaurant business during his career with hospitality has helped him gain knowledge of cuisines from different part of world.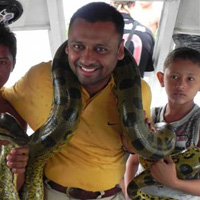 Srimanto Bhattacharya

Srimanto Bhattacharya, is a registered Tour Guide under the aegis of Ministry of Tourism, Government of India.

Srimanto was born and brought up in Delhi has been in Bangalore since 4 years. He completed his 12th from DPS Mathura Road, did his History Hons from Hansraj College, Delhi University followed by Masters of International Business Management from Pondicherry University.

He started his career with a global Executive Search firm called Amrop International then moved to Ernst and Young in Delhi. After E&Y he joined the Talent Sourcing team in Hewitt Associates, a global human resource consulting company.

He wears 2 hats, one he is a well establish Executive Search Consultant and other is his passion- Mountaineering and Trekking. His hobby is Temple photography, his favourite holiday destination - Badami caves & Kailash Mansarover.